Self-burglary suspected in case of EUR 1,9 million stolen from residency bond company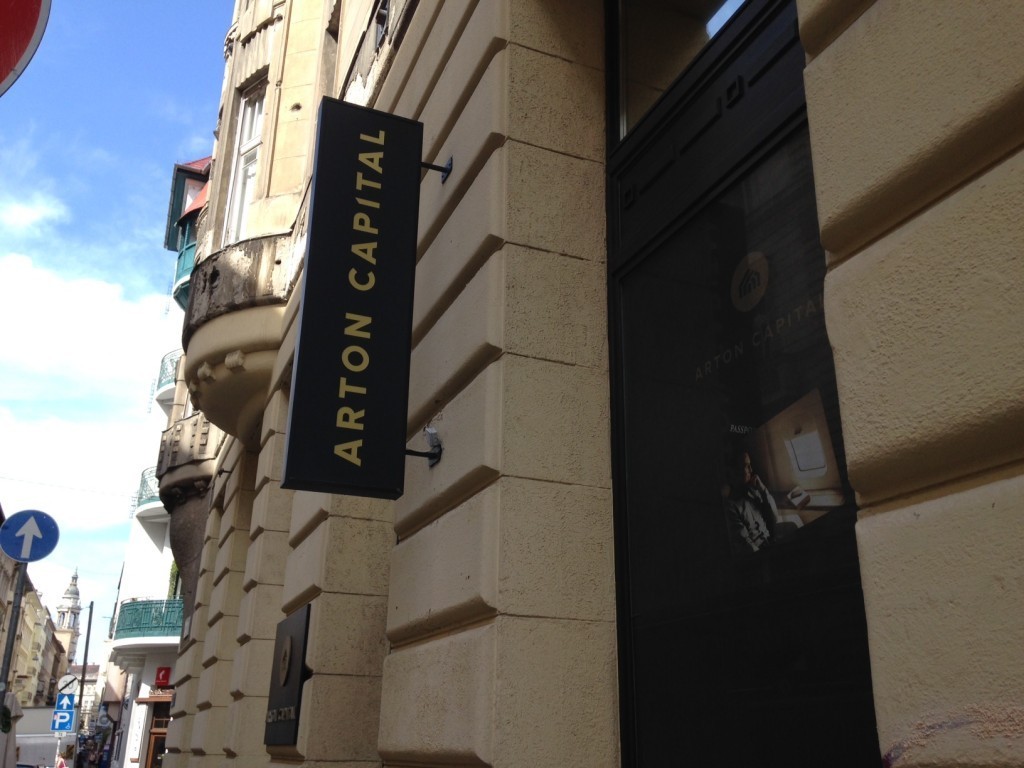 The investigation of the break-in into Arton Capital's offices came to a halt, Atlatszo was told by sources close to the case. Arton Capital is one of the companies that was selling residency bonds to foreigners. Its Budapest offices were burglared in April, and a safe containing EUR 1,9 million was reported stolen. A computer with important data about the residency bond program was also reported missing.
Atlatszo was told that the investigation is at a standstill – more exactly, police are analyzing the information that they have collected so far. At the same time, Atlatszo was told that the special unit formed to investigate the case is worried about the political connections of the case. Our sources are more and more convinced that the burglars will not be found. One of our sources told us that police are not comfortable investigating this politically sensitive case and the do not mind if they do not need to dig too deep into it or if they do not catch the burglars. They are hoping that they can close or end the investigation soon.
Those who wished to take part in the program paid EUR 300,000 and then are allowed to apply for a residence permit in Hungary. The bonds were not sold directly by the government of Hungary but by intermediary companies – Arton Capital is one of these. This was a very lucrative business for these intermediaries that are mostly owned by offshore businesses: they earned at least EUR 29,000 on every bond they sell. The residency bond program was started in 2013 and because of the many controversies surrounding it, it was ended this year.
The political sensitivity of the case is obvious: the idea for the program came from minister Antal Rogán, and the bill that laid down the rules for the program was drafted by a law office that has a close relationship with Rogán. And the intermediary companies that are selling the bonds were picked by a parliamentary committee that was headed by Rogán.
According to our sources, nobody knows who the owner of the money stolen from Arton is – nobody has claimed ownership, even though this information would be extremely valuable for the investigation.
Investigators think that there is a smaller and smaller chance that the perpetrators will be caught. Investigators themselves do not believe that this was a real crime. They rather think this was a planned self-burglary in order to be able to account for the EUR 1,9 million. The theory of self-burglary becomes even stronger if we consider that investigators have not found any links to known burglar gangs or to criminals specializing in breaking into safes.
Even at the beginning of the investigation, it was obvious that if the offices were genuinely burglarized, those committing the crime must have had insider information. Also, it is very strange for such a company to have EUR 1,9 million in cash in their offices because residency bond buyers pay for the bonds and services via bank transfers.
There are rumors about people trying to sell the documents and correspondence stolen from Arton Capital's offices, but their asking price is so high that no deal has been made so far. Atlatszo was told that someone is trying to get Arton Capital's document into the hands of certain political circles.
Atlatszo was told that police have strange feelings about the case because of the real owners of Arton Capital who are hiding behind the offshore companies.
There are obvious political connections and police have no idea whose interests they might be hurting by digging deep into the case.
Investigators asked by Atlatszo, asking to remain anonymous, suspect self-burglary and based on their professional experience they think that police should be looking for the perpetrators among those who have an interest in Arton Capital, or in their circles.
Atlatszo wrote in March 2015 that a former member of the Bulgarian government, Milen Keremedjiev was selling Hungarian residency bonds. Arton Capital was founded in May 2013 and among the owners, besides Keremedjiev, we can also find Vladimir Nikolov Kolev and Armand Arton. The fourth owner is Balogh Radosztina Veselinova, who co-owns another company (Caravel Hungary Kft.) with a Bulgarian citizen. Arton and Caravel are registered at the same address.
During the three years of the program, Arton and the other intermediary companies made more than HUF 100 billion off the residency bond program.
Written by Brigitta Csikász
You can read the original, Hungarian language story here.
[sharedcontent slug="hirdetes-english"]