Atlatszo.hu exposes bluff behind road cartel crackdown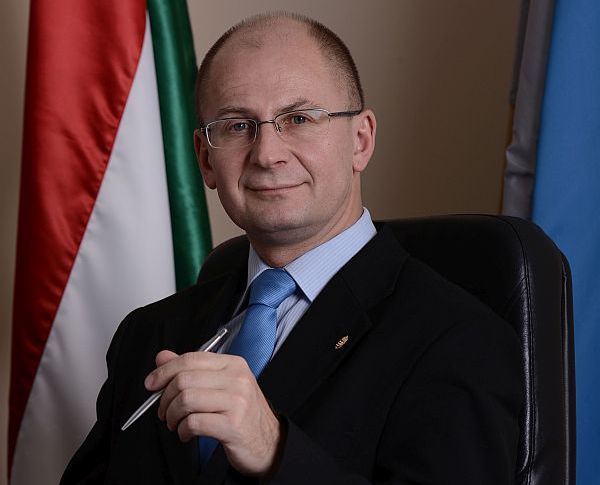 Hungary's public procurement authority announced last year that it would conduct investigations and file criminal charges regarding the construction of the M4 motorway, citing numerous anomalies around the project. We wanted to know the details, only to engage in a nearly year-long stonewalling process that was ultimately ended by a higher authority. As it turns out, the public procurement agency did not gather substantial evidence to any significant wrongdoing, the whole process was a bluff.

The Hungarian public procurement supervisory authority KH announced in April, 2016 that it has exposed irregularities in the construction of the M4 motorway to the extent that criminal charges were filed. As far as we know, KH has never before made a criminal filing, accordingly, we asked for the pertinent records dating back to 2010.
This introduced us to Balazs Csaba Rigo, who was appointed to head KH in 2015. A mathematician by qualification, which he later expanded with a degree in economics, Rigo also dabbles in law as a hobby, which we got to experience first hand.
Our first filing was followed by a number of often mind-boggling leaps in logic that were difficult to follow. Rigo first argued that KH technically filed criminal charges independent of its core activity, it learned the basis of the charges as a side product of its routine operation. Hence there is no obligation to release records.
This obviously nonsense argument was clearly rejected by the freedom of information authority NAIH, who responded to our complaint in the matter and held KH to release the records.
Rigo then gave a detailed account of the reasons for the charges, while conspicuously avoiding naming those accused. He also stated that certain restrictions apply because of civil rights regulations. Since a legal entity doesn't have the same right as an individual, this argument couldn't stand.
Then he tried to dodge complying by citing various moderately pertinent passages of the priding regulation for the payables after information requests, which took yet another two rounds of exchanges. We eventually paid the amount demanded to cover administrative tasks for compiling the information and finally had our hands on the records.
Only to find that the entire matter is essentially a bluff. The records state that there were no charges filed for violating the public procurement law, which is the primary domain of the authority and which would have validated its involvement. A number of smaller anomalies were recorded, however these in no way justify the gravity that KH attributed to the allegedly serious cartel activity in the road building project.
More likely than not, the explanation is to be found in the still ongoing effort to oust Lajos Simicska's Kozgep from the public procurement pot, which can't win commissions in the past two years despite giving way better offers than its competing bidders. KH doesn't seem to have any objections when lucrative deals are awarded to the current oligarchy.
Original article in Hungarian
[sharedcontent slug="hirdetes-english"]