Hungary behind record property purchase in Serbia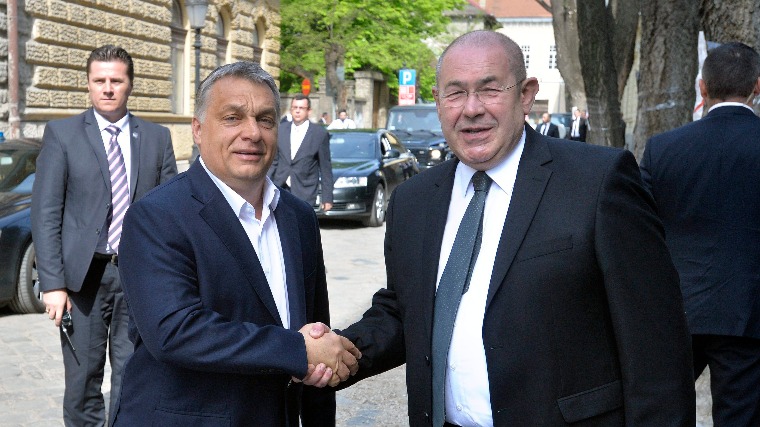 The Hungarian government and its support scheme for ethnic Hungarians in surrounding countries can be traced to a major real estate deal in northern Serbia. None of the experts asked by Atlatszo.hu could give a reason why a property in a less-affluent part of the country could go for close to the price of a luxury asset in Belgrade.
The Hungarian state can be traced to the most expensive real estate transaction in Serbia in 2016, when an asset in the Subotica or Szabadka area in the northern part of the country was purchased for €1.2 million. The property, situated in an area of Serbia populated in large part by ethnic Hungarians, was sold at a square meter price of €3,000.
As Atlatszo.hu learned from local sources, this is coming close to the top-tier Belgrade luxury range, where the biggest square meter prices reached €5,290 last year, even though Subotica is by far not the wealthiest or most glamorous area of the country.
As it turns out, the property in question will serve as the headquarters of the Prosperitati foundation, which is in charge of distributing the HUF 50 billion Hungary's government provides to economic development in Serbian areas where there is a major Hungarian minority. There is evidence to support that the property will also function as the base for VMSZ, the association representing the local ethnic Hungarian community.
What our sources couldn't explain is why the property in question was sold for such a seemingly astronomical price, even though records show its previous owner bought it for €400,000 and spent around another maximum €200,000 on renovation.
As we find, there is much speculation in Serbia about the background of the deal. We have approached the parties involved, but have yet to learn any definitive answers.
[sharedcontent slug="hirdetes-english"]