Atlatszo.hu goes to court investigating government crackdown drive on OSF-funded NGOs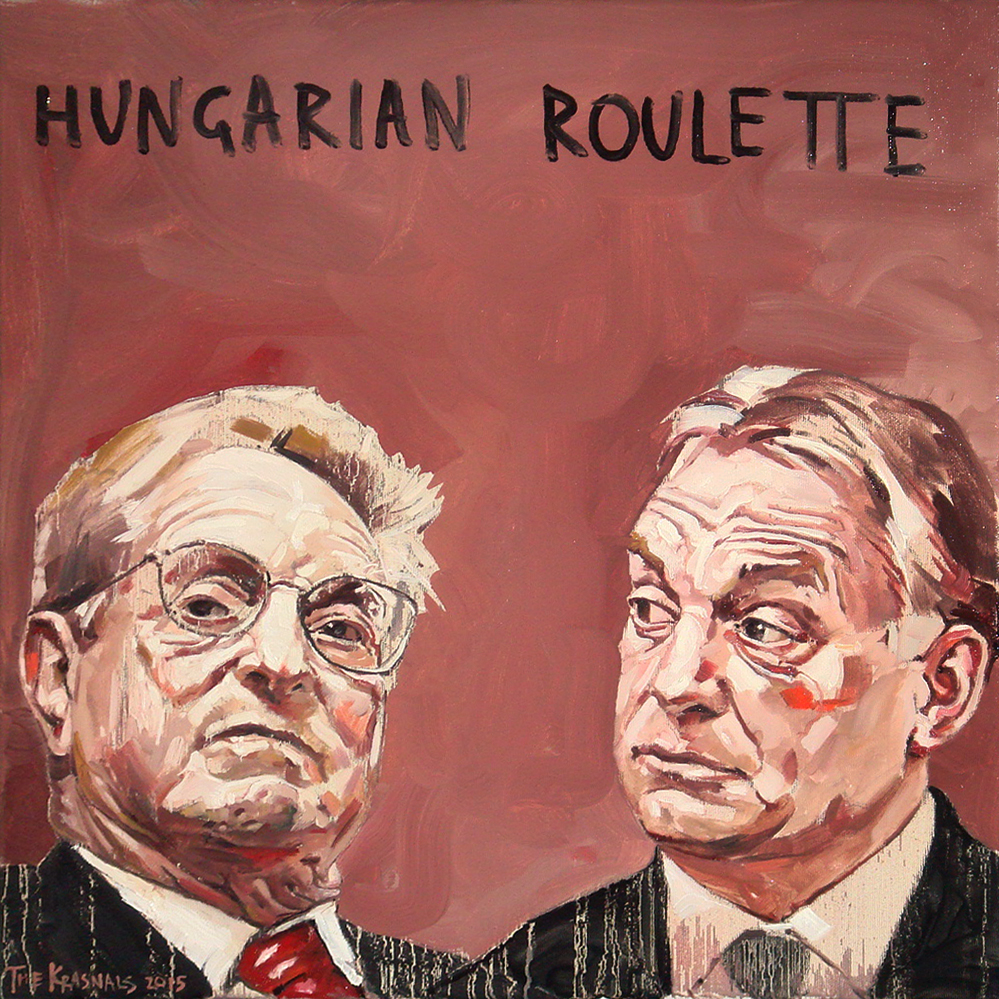 The Hungarian government is mounting yet another assault on the NGO sector, claiming civil liberties and transparency groups such as Atlatszo.hu are funded by and are accordingly in the service of foreign governments and outside interests. Those in power claim that they have also commissioned a study from the secret services on Soros-funded organisations. We went to the authorities because we want to see it, and filed a lawsuit when turned down. As Atlatszo.hu found from foreign examples, the model for the "foreign-funded NGOs crackdown plan" hails from Israel.
The shakeup in the US political landscape and the surprise election of Donald Trump as the new president was widely hailed in Hungary's the governing Fidesz party's circles. Hungary's reigning political establishment thinks that the "end to political correctness" and a greatly changed perspective from what was prevalent under Democrat rule could also open the way for Hungary to tackle what has long been an eyesore for Fidesz, namely critical NGOs.
Business-magnate-turned-philanthrope George Soros as well as his efforts to finance various watchdog organizations – Atlatszo.hu being one of them – as well as his known affiliation with the political left in the US have made him a target of the government that is known to resort to nationalistic tones when deemed necessary.
The main notion for the time being is that NGOs would also need to make wealth statements, but the political message is very clear. As Szilard Nemeth, prominent MP of Fidesz said at a press conference, now that Trump is in office it tis time to "clean these organizations out of here."
The initial reaction was that Hungary is following the example set by friendly Russia, where civil liberties groups also have a difficult time. However, as our research revealed, the template most likely comes from Israel. In fact there is a personal overlap in Arthur J. Finkelstein, renowned to be one of the inventors of negative campaign who also provides services to reigning Prime Minister Viktor Orban since many years.
Although war-torn Israel and Hungary couldn't be fairly put into direct comparison and the motives are also different, the drives and the methods do share similarities. Benjamin Netanyahu's government has had a precarious position in the public domain because of his country's often controversial military actions, particularly against Palestinians in the ongoing regional conflict.
Such campaigns, especially when they involved excess on behalf of Israel were often criticized and discussed by various NGOs that accordingly became a problem for the government. The first step was to create various friendly groups, government organized NGOs, that formally had no state backing but were in truth serving the government agenda against its watch dog critics.
A major turn in the story was when an external investigation was conducted into an Israeli campaign that determined soldiers committed crimes against humanity. Netanyahu's government resented the report, and here too it was "Soros-funded" groups that were blamed for their bias in preparing the study.
Later Netanyahu went on to open a second line of attack against NGOs when he tried to abolish their classic tax-exempt status. Using the tax authority for defamation is nothing new, former US president Richard Nixon was a fan after it was recommended to him by no other than Arthur J. Finkelstein.
The next major entry in the Israeli crackdown came in 2016, when a proposal was raised that all NGOs that receive at least half of their funding from abroad must make that known by using a special label on their websites and materials. The first draft wold also have held members of the organizations to wear special badges, but this aspect was dropped, most likely due to problematic historical comparisons.
Even without encouragement from a Trump presidency, Hungary's reigning government has made plenty of efforts against NGOs it was unhappy with, Atlatszo.hu was also targeted when the government comissioned a Government Audit Office investigation into the Norway NGO Fund grantee civil society organisations in 2014.
George Soros becoming a public enemy is all the more interesting, since his scholarship campaigns have helped many in the current political elite to go and study abroad in their youth. In fact, premier Orban also studied at one time with a Soros scholarship.
At Atlatszto.hu, we make it important to stress that we operate fully on private donations, we do not accept any money from the state, municipalities, political parties or companies where ownership isn't transparent. Our finances are and always have been transparent and displayed on our website.
We are increasingly relying on small donations, namely subscription fees from our readers. The ratio of these small payments is currently a little above 50%, our aim is to reach 70% with community financing in our annual budget. We continue to encourage our readers to contribute to our operation so their share in our financing can grow and we can continue in the future.