Small town hands development money to friends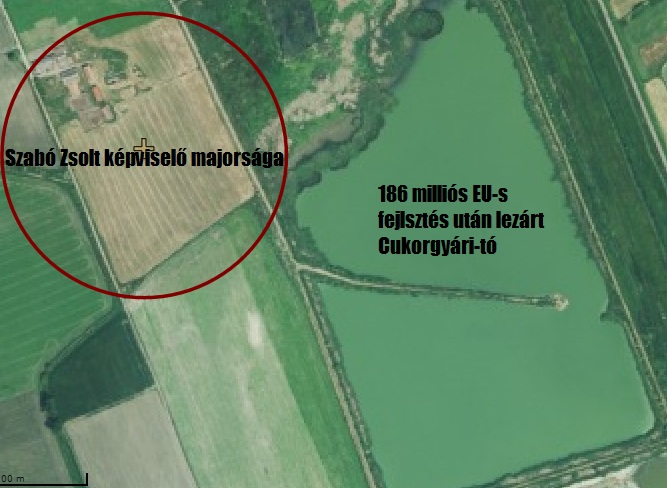 A small town in northeast Hungary has benefited extensively from the utilization of European Union funds over the past years, even though the money was often spent on pointless projects. Nonetheless, friends and family of the mayor cashed in along the way.
Hatvan in the northeast part of Hungary has received considerable volumes of European Union development funds over the past years. Unsurprisingly, the mayor Zsolt Szabo delegated by the governing Fidesz party had no difficulties in maintaining his position, after he was elected for another term in 2014 he gave up mayoral duties to accept a state secretary position.
Looking back at the track record of the city, there are various investments that are questionable to say the least. The city a has a famous zig-zagging overpass that cost a fortune, it conducted a strange rehabilitation of a local lake to accommodate migrating birds and also set up a nature hiking track for educational purposes that remains closed off from the public.
A recurring theme is that Szabo's family and friends invariably pop up in relation to the ventures with the high payouts. Szabo's babysitter and neighbor is the leader of the nature foundation that created the bird lake. The nature track is blocked off, even though it has been paid for and is ready in theory, the keys to the guarded gate are held by one of Szabo's relatives.
We took drone footage of the area to find that it seems ready for launch, the facilities are in place. We received no response about why the public can't access the EU-funded project.
Szabo also registered personal gains. As we found, he purchased property and farmland adjacent to the areas that were rehabilitated out of public finance.
Your support matters

Atlatszo.hu is financed by nonpartisan and non-governmental sources; we do not accept money from state institutions, political parties and affiliates. We rely on support from readers. Donate here.