Atlatszo.hu exposes Hungarian thread in international crime operation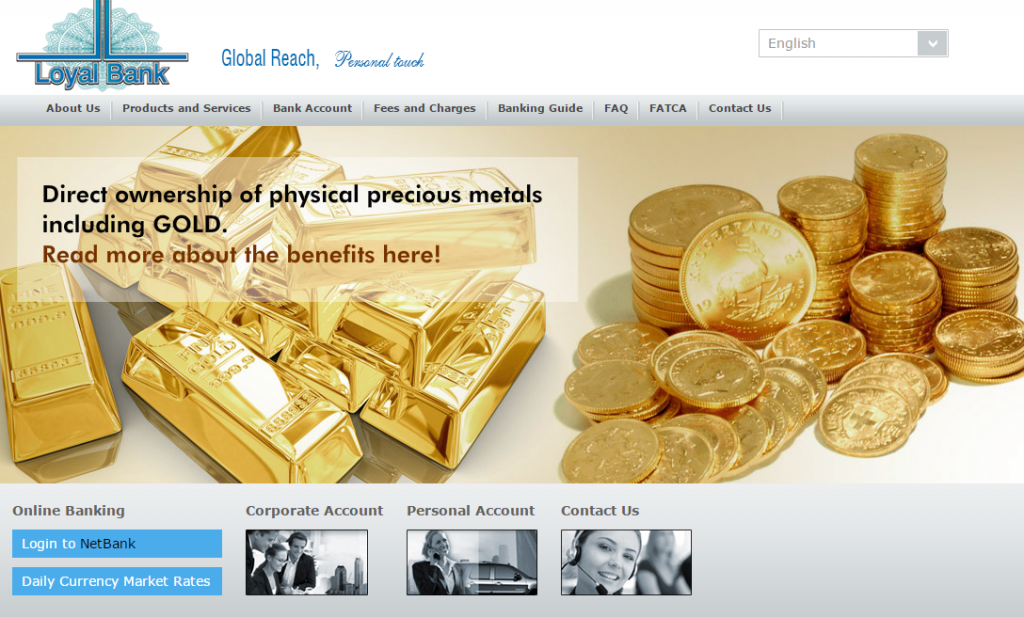 A Bulgarian drug mob's two prominent members were found to have dealings with an offshore bank owned by a Hungarian man with strong political ties and a number of questionable affairs. It would appear we have uncovered a case of international money laundering.
Bulgarian siblings, Ivaylo and Georgi Bozhilov picked up their bank cards in Kingstown, the capital of the tropic St. Vincent and Grenadine Islands in early 2014. The cards belonged to an account owned by the Hong Kong-based Sun Power Industrial Ltd, which had already been the client of the Kingstown-based financial institute Loyal Bank for at least a year then.
The Bozhilov brothers started out as tennis coaches, but they went on to join Mila Georgieva's infamous crime organization, codenamed "The Killers" in Sofia as musclemen. The group is accused of smuggling, drug trafficking, and syphoning European Union funds, among other crimes.
As it is a common theme with offshore finance companies, Loyal Bank has been repeatedly criticized for its less-than-thorough background checks when it comes to new clients. And with offshore companies making up a significant part of offshore banks' clientele, you have a big spiderweb of business interests with no real way of knowing who the actual owners are.
What we know is that Loyal Bank is owned by Otto Hujber, who made himself a reputation in the early '90s as a leading figure in the entrepreneurs' section of the then governing socialist party, MSZP. He was also one of the main beneficiaries in the reshuffling of the Russian government debt, which he and others managed to buy at very favorable conditions. The criminal investigations into the case were fruitless.
Sources claim Hujber was far more invested in business than politics. He was (and still is) involved with certain state-owned companies, as well as in foreign trade with Russia, which is suspected to be the rock of his business efforts to this day.
Hujber was also involved in the case where a Hungarian financial institute, Kézizálog conned other banks out of their money with fake gold bars. The Hungarian branch of Loyal Bank was of the injured parties – one of the financiers of Kézizálog – in the case that caused a damage of around 30 billion HUF.
Drug traffickers' Euro millions
Bulgarian investigative journalism site, Bivol has shed light on incriminating facts concerning the two Loyal-clients and the organized crime group they are connected to. The connections of Mila Georgieva, of her accomplice Oleg Popov, and the criminal organizations linked to them range from former and current employees of Bulgaria's National Security Agency (DANS) to current to Customs and Prosecution circles – thanks to which, Bivol claims, they could operate mostly undisturbed for years. Georgieva and other accomplices were arrested by Bulgarian authorities in 2015 after their Turkish drugs trafficking operation went askew.
The Romanian Anti-Corruption Prosecutor's Office also got Georgieva and Co in their sights for suspicion of money laundering and a 2012 public procurement fraud that caused tens of millions of Euros damage to the Romanian state.
In the Romanian prosecutors' official records, the beneficiary to the disappeared funds is Power Industrial, a Hong Kong-based company with a name almost identical with the also Hong Kong-based Sun Power Industrial, the company Átlátszó uncovered to be client of Loyal Bank and linked to the Bozhilovs.
Bivol editor Atanas Tchobanov told Átlátszó that the site looked into all companies involved when writing the article, however they did not find a Hong Kong-based Power Industrial operating in 2012 – there was only a certain Sun Power Industrial, exactly as in Loyal Bank records.
Sun Power Industrial is owned by Orsha Ltd., a Turkish Cypriot company that is owned in turn by local attorney, Orestis Shambartas – on paper, at least. His name is also mentioned in Bivol's series: a certain VM Corporation represented by Shambartas won the Romanian tender for supplying foodstuff to the poor. The money was transferred, but the supplies have never been delivered; the company's ownership was transferred to a homeless Bulgarian man. According to the Romanian Anti-Corruption Prosecutor's Office, the Romanian state subsequently suffered a damage of 26 million Euros.
The Euro millions of VM Corporation were soon forwarded from the company's account at Bank of Cyprus, with one of the endpoints being the Hong Kong company mentioned As Power Industrial in the prosecutor's records. The bank transfers were initiated by VM Corporation's attorney, Orestis Shambartas – or at least that is what the bank employees told Bivol when faced with a power of attorney signed by the homeless VM owner.
The request to issue bank cards to the Bozhilov brothers was, however, not signed by Shambartas on behalf of Sun Power Industrial, but someone whose signature bears an uncanny resemblance to Mila Georgieva's. We asked Shambartas to comment, but he refused on grounds of attorney-client privileged information.
We have uncovered information pointing to Sun Power Industrial having transferred over 200 thousand Euros from its account at Loyal Bank in December 2013 to Villa Overseas Ltd., registered on the Seychelle Islands, for counselling and project management. The director of Villa Overseas is another attorney from Nicosia, who issued a power of attorney valid for one year to Martin Georgiev, son of Mila Georgieva in November 2013.
After the expiration of the document, the Cypriot attorney wrote another power of attorney – this time to Georgieva's mother, Valentina Georgieva. This means that at the time of the Sun Power bank transfer, Georgieva's mother might have been the representative of the beneficiary. Villa Overseas held investments in Bulgaria as well: until summer 2016, it was the owner of M&M Corporation, that had been Georgi Bozhilov's until 2015. The Caribbean-Cypriot-Romanian circle is complete.
The Hungarian aspect of the matter is baffling since we have found that the central bank (MNB), which is also the regulator, never looked into Loyal Bank, even though the leak called Panama Papers showed the company had thousands of Hungarian clients just a few years back. Hungarian authorities still consider Loyal an active bank, despite the fact that its operations have been suspended in neighboring countries.
According to Direkt36, Loyal Bank had 35 000 clients last year, among whom Japanese and Russian natural and legal persons are overrepresented. Commenters in the offshorealert.com forums suspected Russian ties behind Loyal Bank as early as 2002, supporting their theory by clues like the fact that the bank uses a Russian payment system.
Your support matters

Atlatszo.hu is financed by nonpartisan and non-governmental sources;
we do not accept money from state institutions, political parties and affiliates.
We rely on support from readers. Donate here.