Tales of crime and disappearance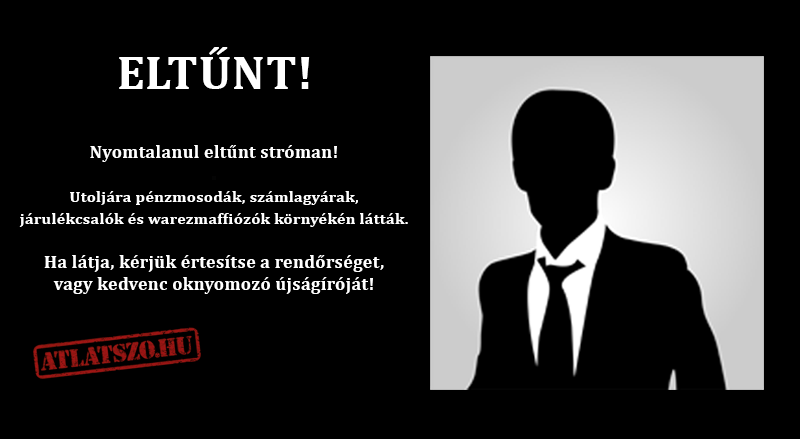 It is an established practice among some offenders to commit a crime and set it up so that someone else takes the blame. Atlatszo.hu took a look at several cases where the fall guy got more than was bargained for, and ended up disappearing altogether.
White-collar criminals in Hungary have discovered and embraced the age-old practice of pinning a crime on a paid patsy who then takes full blame. In almost all cases this is centred on acts of corruption, where the ownership of the businesses in question is then transferred to a homeless person for a low price, who is then legally liable to pay the damages, but obviously has no means to do so. Another common reason to conduct business through a paid but essentially innocent 'strawman' is not only to conceal the various business interests involved in the dealings, but also to make sure that a fallman is in place if anything goes wrong.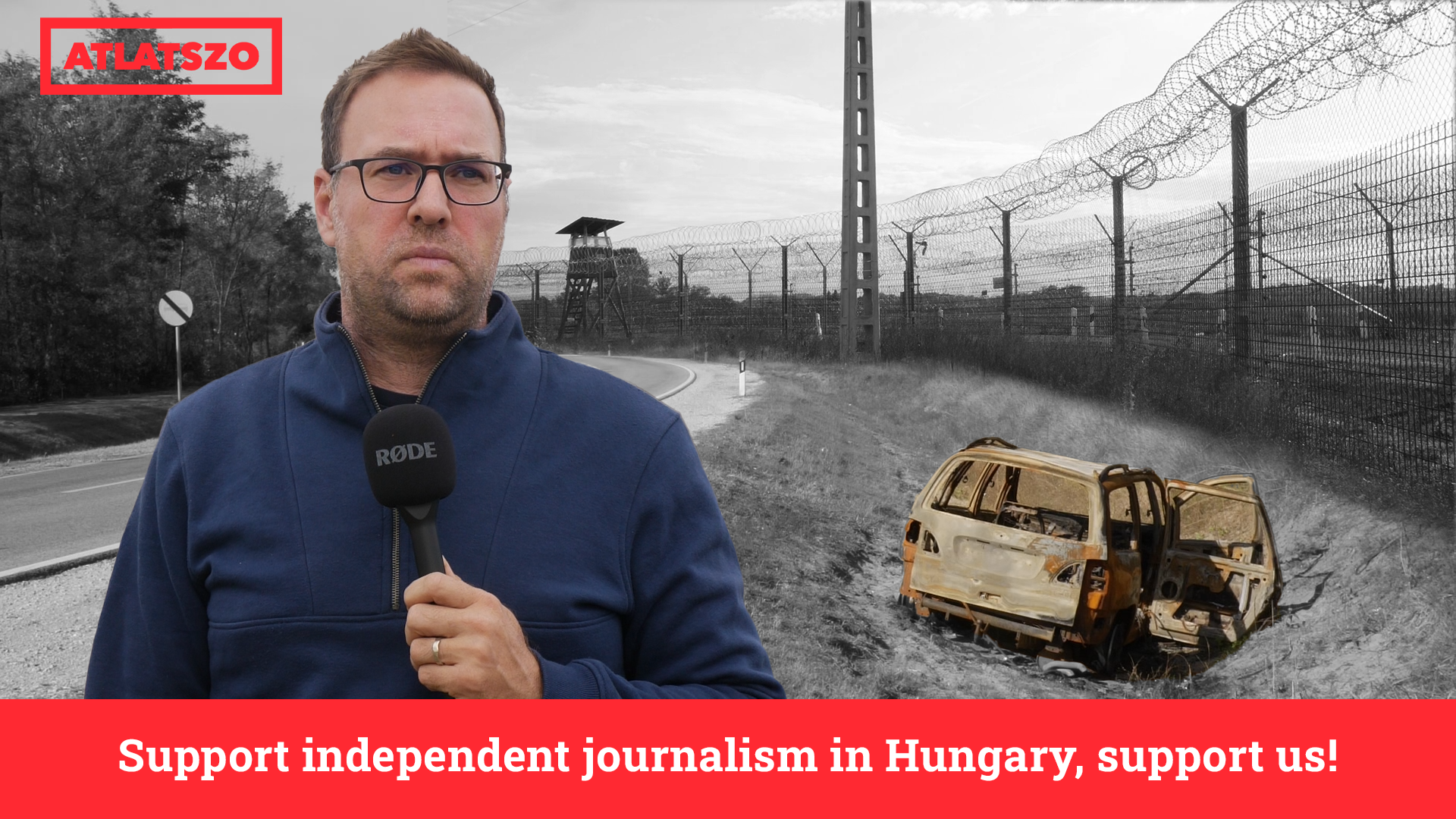 Atlatszo.hu took a look at some of these individuals, especially the ones who got in over their heads and ended up disappearing altogether, as their involvement in suspicious dealings was revealed.
The Eclipse case involves a company delivering the software used for the validation of authenticity for cars, a mandatory procedure that has to be performed on vehicles to make sure they were not stolen and then had their identifiers illegally modified. The case started in 2010, when it was made public that the company evaded tax payments through fraudulent invoicing. The authorities determined that the firm that received substantial state funding for its activity then transferred the money on through illicit means to then withdraw significant amounts in cash. The last person to make such a withdrawal was Imre Katzenbach, the head of Eclipse. As Atlatszo.hu later learned from a letter written by the former professional footballer – although we have no means to verify whether he actually is the author – as the pressure mounted with the authorities getting closer, he feared for his life, concerned that the interests he was representing as the formal face of the business would take steps against him. He disappeared and hasn't been heard from for years. In 2010, there was speculation that he died, although it is also entirely possible that he took one of the withdrawals from the scheme and disappeared deliberately with the money.
Another disappearing man is the "warez king" Balazs Kovacs, who escaped the country after a coordinated police raid in 2009. Kovacs operated a business based on the sale of copyrighted materials online, while he was also a consultant to the police in IT matters. There were later rumors that he was found dead in Romania, but these reports were never confirmed. He once emerged offering an interview about a high-profile spying case involving senior politicians, but since he asked for money to divulge what he knew, the deal fell through. Nobody in Hungary has heard from him since.
Attila Sapi was a representative in the Zuglo district municipality in Budapest, who earlier this year left his apartment to go to the store, drank a beer at a nearby pub and was never heard from again. As Atlatszo.hu learned Sapi's vanishing may have been financially motivated. According to his wealth records, he has no assets at all, but his liquidated security firm still has significant outstanding debts to the state.
Another disappearing act was pulled off by pianist Mihaly Farkas in late 2015. He left his home one day, leaving behind all his possessions, never to be heard from again. There was speculation that he may have committed suicide, but those that knew him were doubtful. Farkas was known to have financial difficulties even though he owned an empire of companies that generated millions of euros in revenues, and was also an established vendor for the state. Farkas was considered a living facade for businessman Zoltan Fauszt, believed to be the real owner.
Some of the disappeared criminals reemerged eventually. Homeless man Laszlo Kutrucz was involved in a money-siphoning scheme in the early 2000s that involved channeling funds to the accounts of phantom companies. Kutrucz was the signatory, who performed the duty for the forint equivalent of a few euros on each occasion. He was eventually acquitted of criminal charges.
Attila Kakas was also an accessory to criminal transactions, who was already a wanted man in 2012 when he sent a letter to Atlatszo.hu claiming he feared for his life. He attested that the people after him have connections in high places, including the police, which is why he won't go to the authorities. He claimed his former employers regularly avoided paying contributions after their employees and whenever the amount owed reached a certain limit, they made the company disappear by selling it abroad. Some time later in 2013, he was apprehended. We asked the prosecutor's office what became of him and we were told that he was convicted of embezzlement and that he already served his sentence.