Privileged buyers get city property at fraction of market value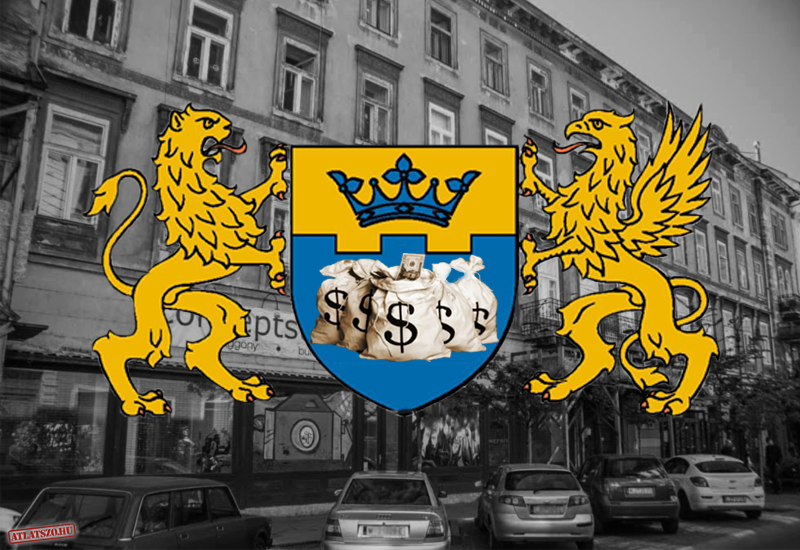 A central district in Budapest has a long-established practice of selling its property at major discounts to buyers, who then end up making a massive profit on their investment. The scheming that in some cases ended in criminal proceedings over the years has caused the city major losses through, as Atlatszo.hu found, extensive collaboration between the buyers and district officials, right under the watch of the Budapest council.
The Erzsebetvaros district in central Budapest has a history of getting caught in questionable property sales. The former socialist mayor Gyorgy Hunvald was taken to court for white-collar charges in relation to handling municipality-owned property, but his successor Zsolt Vattamany from the governing Fidesz party is following suit, as evidenced by suspect sales between 2014 and 2015. The only difference being that Hunvald was charged and later acquitted of selling entire buildings, while Vattamany's management limited itself to the sale of rental residential property owned by the local government.
The standard method of the sales relied on a handful of criteria that gave the municipality the jurisdiction to sell its property below market value. Discounts could be given to tenants looking to buy who have conducted upgrades, further benefits were offered to those paying in lump sums in cash, as well as in the case of real estate assets that were earlier transferred to the municipality from the state. These parameters, or their combination could mean that the buyer could acquire the assets at a 70% discount, which is outrageously high, even compared to other districts where preferential buyer-selection is practiced.
Many tenants who became owners through sealing the bargain deal sold their newly-purchased assets mere months later, obviously at a price closer to market value and claiming a hefty profit in the process. As we learned it was also common for the tenants to collude with a third party, the actual buyer, who provided the tenants with the money for the deal for a guarantee to later become the owner. There are several reports of such dealings and in one case, we acquired a contract that serves as written evidence.
The Budapest municipality had an option for the assets in question, since they were protected historical legacy buildings in a prestigious part of town. Yet, no objections were raised, Budapest accepted the district appraisers' decisions, even though the matters were thoroughly documented, so there was an easy option to uncover any wrongdoing. This was opposed by the municipality, which went out of its way to keep all related decisions concealed, making the necessary decisions at closed sessions.
We approached the Erzsebetvaros and Budapest municipalities with our questions in the story, but we have yet to receive an answer.