Hungarians buy used cars at their own peril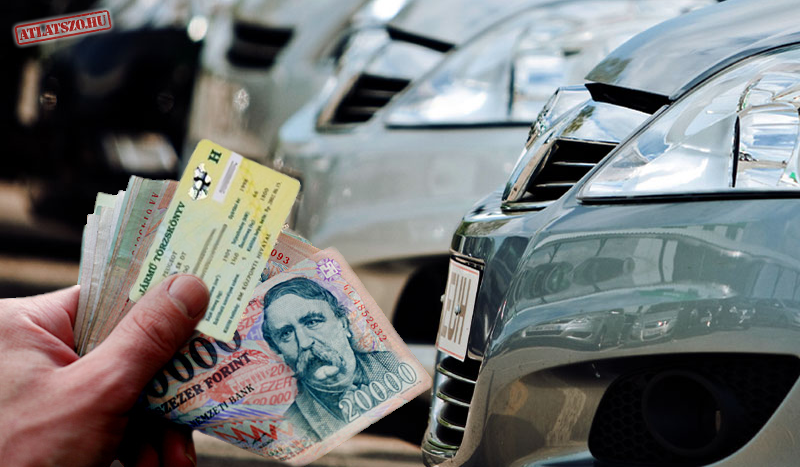 If someone in Hungary wants to buy a car second-hand, they could have it confiscated at any moment, should the authorities determine that the vehicle had been stolen. Ironically, the prospective used-car owner would find themselves car-less as a result of the very certification process designed to protect consumers from the trade in stolen cars.
In recent years, several stories have emerged regarding individuals who have purchased cars second-hand, only to end up out of pocket following seizure by authorities on suspicion of being stolen vehicles. In these cases, the former car owners had gone through all the appropriate checks when purchasing their vehicles, including what is known as a certification of origin, which is an assessment by a licensed professional to certify that the important identifiers on the car have not been tampered with, or altered, in an attempt to disguise the fact it was stolen.
However, when the disgruntled buyers sought to sue the certifying agent, who by passing a car that was in police records had failed to do their job correctly, they discovered that thanks to a legal loophole, there was little prospect for compensation. These court cases have so far followed a familiar pattern, with the lawyers of the certifier arguing that they have no contractual relation with the car owners as their license comes directly from KEKKH (Central Office for Administrative and Electronic Public Services), the state bureau tasked with overseeing the process. As such, they have no liability towards the car owners in these instances, and are only liable to the customer should the vehicle become damaged during the course of the review. This view has been shared by the court, as the verdicts reached so far have given little to no support to the plaintiffs. The rulings usually stated that any damages suffered were not the result of the certifier failing to do its job properly, but the fact that the car owner was in possession of a stolen vehicle.
Hungary's competition watchdog GVH (The Hungarian Competition Authority) has already filed several reports critical of the existing certification system, saying that it was not established on a true market basis, giving an unfair advantage to the providers over the customers. GVH also told parliament that the costs of operating the entire system far outweigh the benefits to society, and suggested abolishing or thoroughly revising the entire system.
So far, no indication has been given that the current system will be reviewed, and in the meantime a number of out of pocket consumers are in the process of determining their next move with their lawyers.
Original article in Hungarian.