Dutch businessman bends land-buying rules with sponsorship deals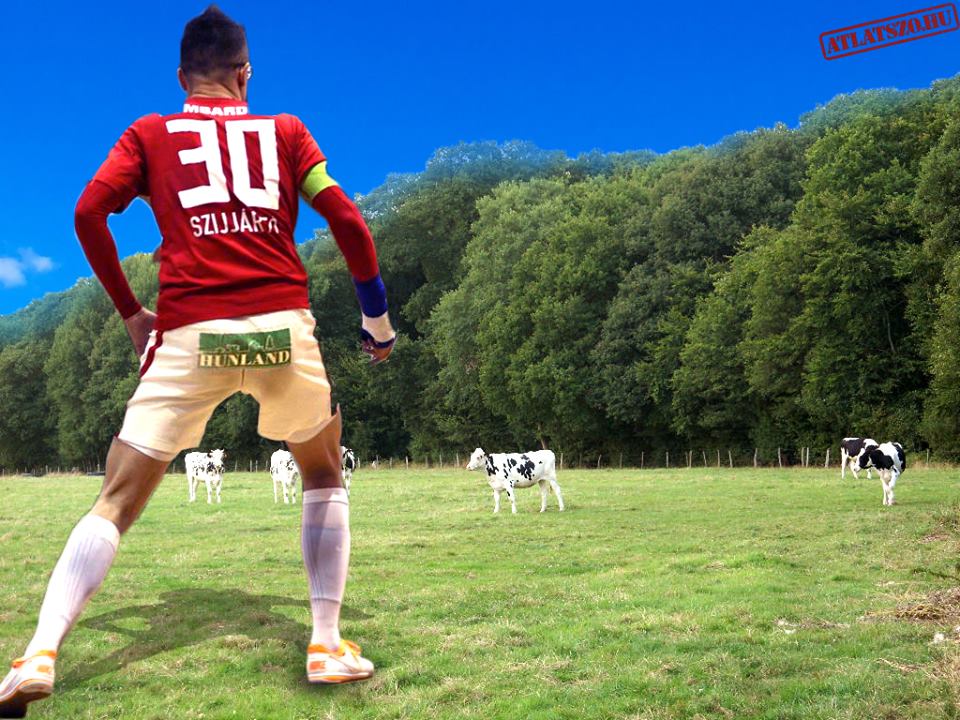 Despite the government's ardent claims it is preventing Hungarian farmland from falling into foreign hands, it seems some foreigners are exempt from this protectionist policy. A wealthy Dutch businessman has been allowed to amass a large portfolio of valuable property, in return for some friendly gestures and a sponsorship deal with a senior government member's favourite football team.
In power since 2010, the current Hungarian government is well known for its protectionist views regarding the nation's farmland, highlighting the need to keep valuable property under domestic control and to prevent it from falling into foreign hands. As we've covered before on several occasions (here, here and here) the reality does not always match the rhetoric, especially in the area of Hungarian farmland ownership. Indeed, it seems that the nationality of the beneficiaries generally has little bearing on the government's handling of cases of this nature.
After its 2010 election victory, the government created new legislation as part of a drive to protect the Hungarian countryside from foreign ownership, leading to European Union objections for discriminatory practices – in particular for the granting of option benefits to domestic market participants whenever land auctions take place. For select individuals, however, these principles do not seem to apply.
One such individual is Dutch businessman and cattle magnate, Joseph Janssen, who has enjoyed remarkable success expanding his farmland holdings right up to 2015. His holdings are concentrated near Bugyi, central Hungary, and it seems he has been intent on expanding his holding by some 400 hectares at land auctions, which are currently still ongoing. Speaking to Atlatszo.hu, local sources claim that Janssen's company, Hunland Trade Kft, has employed lawyers and strawmen to assure victory with its bids. Local farmers have also been involved in the bidding process, with Janssen's legal representatives able to outbid his Hungarian competitors, who cannot match the Dutchman's financial clout. In instances when he is not directly involved, Janssen also relies on proxies, such as his wife or the chief executive of the company, to secure his land deals.
Active in Hungary since 1992, Janssen has built up an extensive network of business interests – with raising cattle the main focus of his commercial activities. Following the 2010 election, however, there was a genuine sense that Janssen could be among those set to lose out, as the incoming government was expected to review contracts signed under the previous administration, with the aim of reshuffling leases and land ownership in order to favor domestic farmers.
However, it seems that Janssen read the new situation very well, making the right moves in order to secure favorable treatment from the new government. His company, Hunland, is now one of the main sponsors of the Dunakeszi Kinizsi football team, which can count among its playing ranks Foreign Affairs and Trade Minister Péter Szijjártó, and which has become an important recruiting ground for well-paid ministry jobs. Janssen also decided to back the government's 'Eastern opening' policy, helping create a joint cattle trading venture with Azerbaijan.
While Janssen has benefited publicity for his successful business activities and ties to the government, he has recently been in the public eye for a different reason. Hunland has become a recent target of the animal rights group Compassion in World Farming, who have accused the company of animal cruelty in relation to conditions onboard the cargo vessels used to transport livestock to Turkey.
We approached Janssen to discuss the details of his land acquisitions. To date, he has not responded.