Prosecutors end investigation into high-profile corruption case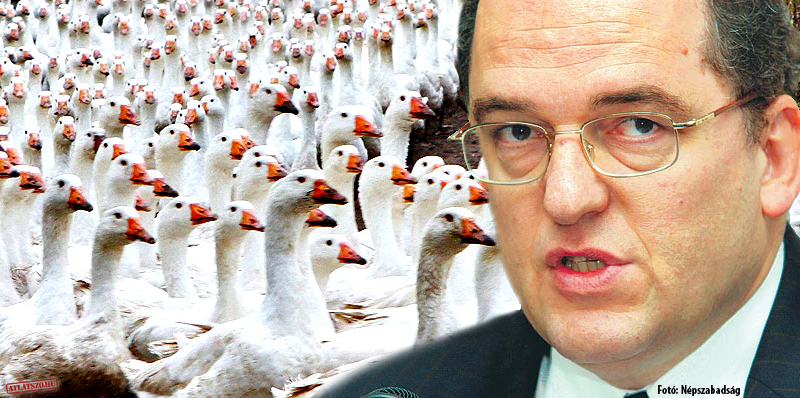 One of the most prominent corruption cases in Hungary's history was recently reopened, only to be quietly terminated by the prosecutors. Earlier the case received extensive coverage, as it involved high-ranking businessmen, not to mention the country's former prime minister.
This April saw witness testimony in one of the most controversial corruption cases in recent history, even though it is a decade-old case. Former chief executive of poultry processing company Hajdu-Bet, Gyula Gansperger, answered charges of perpetrating a fraudulent bankruptcy with the aim of syphoning off the firm's assets instead of using them to pay off debts.
The case dates back to 2003, when the company declared insolvency and went into liquidation. The entirety of the case, as well as the investigation process, was littered with questionable turns.
At the start of investigation, Hajdu-Bet appealed against the liquidation order, then quickly relocated its seat so that another county court would have jurisdiction over the case.
As it turned out, the matter was presided over by judge Miklos Varga, who had been repeatedly charged with accepting favors and tampering with liquidation procedures to hand lucrative jobs to friendly companies.
Another key component of the overall picture is a testimony showing that as soon as the firm's leaders realized things were going sour, they immediately resorted to lowering the value of the company's assets, thereby reducing their liabilities towards vendors and creditors.
One way to achieve that was to move substantial quantities of meat products into public storage, so that they would no longer constitute an integral part of the company's assets. Since there were legal value limitations for storage, some of the more valuable parts (like the breast or the liver) were fraudulently labeled to reduce their book value or they were fitted with an expired use-by label so parts of the stock could be formally written off.
However, the high-value trick in the story involved the company's real estate assets. Its creditor, Raiffeisen Bank, seemed to sense that there were problems and decided over the course of time to suspend Hajdu-Bet's credit line. It then also made extensive efforts to recover the money that it had issued. Given that its claims were higher than the book value of the company assets, it proceeded to reclaim as much as it could before the liquidation started and other creditors would also be lining up for the money owed to them.
It is reasonable to ask why Raiffeisen didn't simply go to one of Hajdu-Bet's main owners, Wallis, which on paper had a legal obligation to pay. In fact, as the testimonies revealed, an agreement was reached among the company leadership that Hajdu-Bet would not take Wallis down with it. Wallis is a business interest of Gordon Bajnai, former prime minister and also a former minister of economy. Around that time, 2012, Bajnai was preparing to make a return to politics, an effort that failed, with more failure in store as the political left in Hungary disintegrated even further than it did following its overwhelming defeat in 2010.
The solution took the form of another company, Bekesfact, which took over ownership of the real estate assets. Its chief executive had moved from Romania. She had needed a job and later claimed that she had no idea of the extent of the responsibilities and liabilities she was assuming. As she later told investigators, according to her understanding of the assignment, her job was merely to empty the mailbox every once in a while. Bekesfact had been liquidated some 10 years previously.
Bajnai gave witness testimony this year, along with others involved, which led to a strange response from the authorities. Although there was plenty of compelling evidence to support suspicions of foul play, the NAV auditors said they were under pressure to drop the case. The tax auditors refused, but since there were then reasons to suspect criminal activity, the matter went to the prosecutors, who then went ahead and pulled the plug, allowing Gansperger to walk away.