Friends in the right places: Money for nothing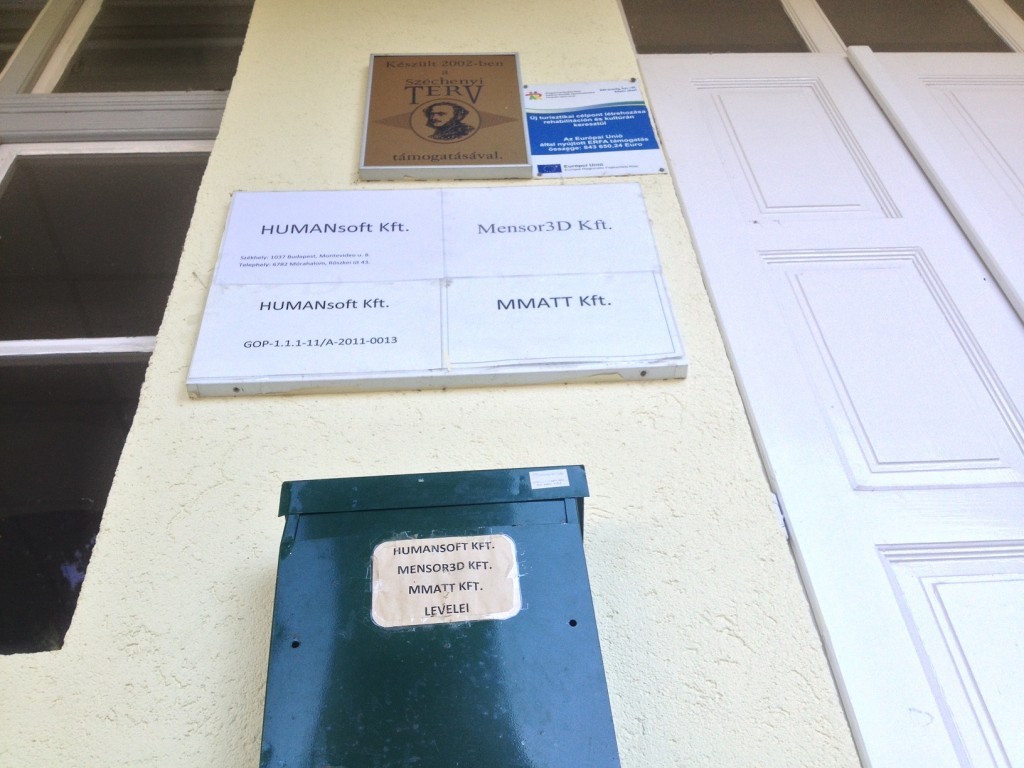 Atlatszo.hu has identified a company which is more than happy to accept substantial funding, even though it is apparently doing nothing in return. The money leads directly to a Hungarian oligarch, who is cashing in on having friends in the right places.
One of our readers directed our attention to Humansoft Kft, a company which was approved a total of HUF 1.5 billion (€4.8 million) in European Union funds for software development. The company also has a successful history of applying for public procurement projects, but it is based in a vacant office with no apparent activity inside, but with billboards boasting the volume of grants it received.
We approached Humansoft to find out what exactly they were doing with the money, but we received no answers.
Unraveling the ownership of the company yields interesting results. Humansoft is owned by 4iG Nyrt, a firm listed on the Budapest Stock Exchange. Shortly after the EU funds started flowing in, the company gained a new shareholder, Tief Terra Kft. Tief Terra is a Swiss-owned firm on paper and it has popped up several times in relation to spending public funds. It also acquired a prime Budapest plot where Lorinc Meszaros (a close friend of Prime Minister Viktor Orban) is building real estate.
Tief Terra has been a loyal partner to many of the political and business elite in Hungary. It had regular dealings with the likes of Meszaros as well as Kozgep, the main business in Lajos Simicska's corporate empire. Simicska was the biggest financial supporter of the current Fidesz government, and was one of Orban's closest friends and allies. However, after their friendship collapsed, life became much harder for Simicska and his interests. As a result, Tief Terra has concentrated on maintaining relationships with firms which are still on Orban's good side, and Humansoft and its owners seem to fit the bill. This is made all the clearer by the fact that our reports revealed Tief Terra was effectively acting as proxy for Meszaros's company Duna Aszfalt. This is evident from the appearance of new delegates on the board from the Meszaros business, as shown by the assembly records.