Atlatszo.hu is taking the secretive ministry to court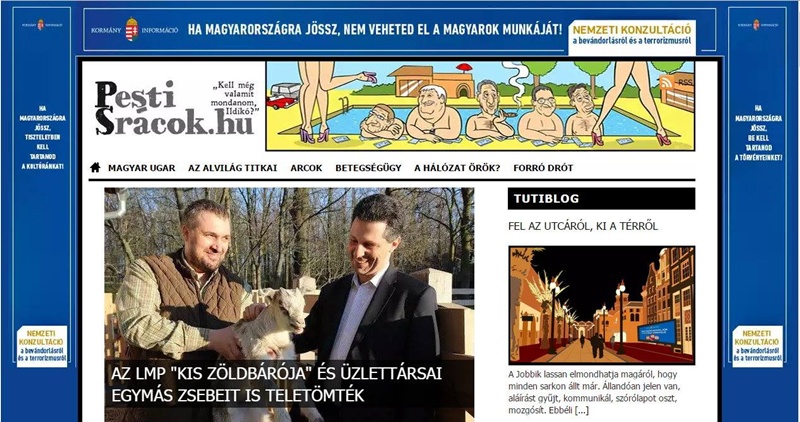 Before the tens of thousands of refugees arriving in Hungary hit the headlines, the government was preparing a less-than-welcoming approach through a high profile publicity campaign against immigrants. We received a response from the government on how much the campaign cost, but when it came to a detailed breakdown of the amounts that each media outlet received, our requests for information were rejected on the grounds of business confidentiality. We are now taking the matter to court.
As Atlatszo.hu reported earlier, the Hungarian government spent HUF 380 million (€1.2 million) promoting a so-called "national consultation", where the general public were asked a series of questions on immigration. The consultation, which was effectively a set of heavily biased multiple choice questions which only a handful of ardent government supporters ever bother to fill out and send back, was heavily promoted in print, online, TV, radio, as well as roadside billboards. We received a breakdown of how much of the total budget went to each type of media. However, we asked for additional details, since we also wanted to know how much individual media outlets received. This is by no means unusual, and the government has been known to provide such details in the past in response to other queries.
Although the Prime Minister's Office did send us a table showing the number of times each publication ran the ads, there was no indication of how much it received in return. Unsurprisingly, the adverts (amounting to more than 6 million) appeared mainly in government-friendly media and on Facebook. When we asked for the financial breakdown we received a surprising response: the government refused to respond to our request saying the information in question is a business secret. Atlatszo.hu believes this argument is absurd, since our inquires are directed at the utilization of public funds, not to mention the fact that we were never blocked in such fashion before.
We are taking the matter to court.