Strange goings-on in the swimming-pools and spas of Hungarian resort town, Velence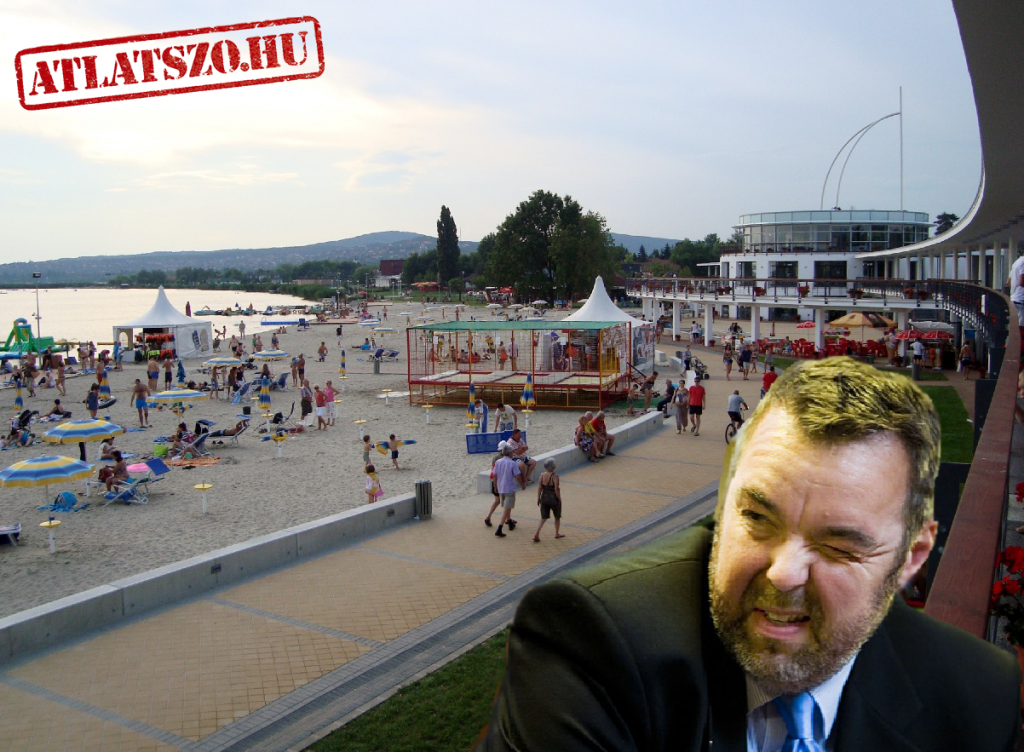 Velence, a popular resort less than an hour from Budapest, seems to be in a perpetual state of indecision about how it should resolve the matter of a plot of land and the spa standing on it – a troubled project that has the potential to bankrupt the town. A high-ranking government official also appeared on the scene.
The early 2000s saw something of a spa-building frenzy in Hungary, which inevitably led to a bubble that burst. This left many municipal governments, which had decided to set themselves up as a spa destination, in trouble. And this is also the story for northern Hungary's Velence, a town inhabited by around 5,500 people. Velence is best known for the adjacent lake that bears the same name, and which has made the area relatively popular among Hungarian holidaymakers.
A spa in the town was inaugurated in 2008, however, its operator, Velence Termál Kft went bankrupt, so the operating duties were transferred to another party, Eventhotels Zrt. At the same time one of the bankrupt operator's owners filed a lawsuit against the Velence municipality claiming a breach of contract. They demanded compensation amounting to HUF 500 million (€1.6 million). Even though Velence was one of the towns that received a bailout from the central government in 2012, losing the case would have most likely driven it into bankruptcy.
As a contingency the municipality came up with a solution to transfer ownership of the land and the facility to Eventhotels Zrt, should they end up losing the case. Apparently, this arrangement wasn't satisfactory, and soon after they called another emergency meeting, where they decided to go through with the exchange before the results of the trial were known as a precaution.
The agreement made another important stipulation, namely that as soon as the swimming pool complex planned in the area by state secretary Laszlo L. Simon is built, Eventhotels would be entitled to a stake. Interestingly enough, the second meeting to advance the swap was called just day after Simon went public with the swimming pool plans.
The matter was picked up by Kellesz, an anti-corruption NGO, which called on the county authority to intervene. In its response, the supervisory body reported that Velence had changed its mind yet again, and the municipality annulled the decree that would have allowed the deal to go through. Atlatszo.hu made several attempts to contact Velence mayor Andras Koszti to inquire about the details, but after being stonewalled by his office, we eventually gave up.