Peach farmer loses out to government-friendly competition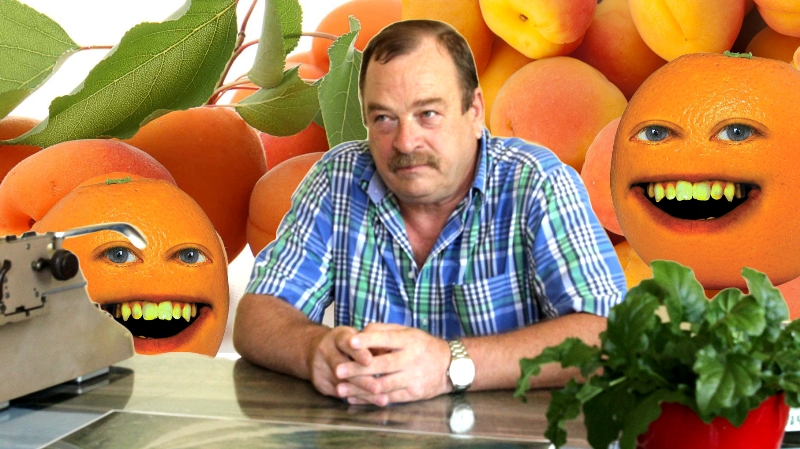 Hungary's scandalous treatment of farmland has spread. This time a fruit farmer was surprised to learn that the lands he has cultivated for years were no longer under his control – the tenancy was now in the hands of someone closer to those in power. After going to the authorities with his complaint, he was targeted with an unplanned and thorough audit from the food safety agency.
Atlatszo.hu has repeatedly investigated how Hungary's government is using farmlands to reward its supporters at the expense of people who may have cultivated those lands for years before.
A story we came across revealed that the practices also extend to fruit growers. Laszlo Schnaider owns a family business that has for years grown peaches in central Hungary's Many, a tiny township with a population little above 2,000. It is in the domain of Lorinc Meszaros, the mayor of nearby Felcsut, which also happened to be Prime Minister Viktor Orban's hometown.
Up until last year, Schnaider and his family had an agreement with the NFA, the national farmland fund that coordinates the leasing of state-owned farmland. The land is used to grow peaches, which have to be tended to before harvest, which, as Schnaider told Atlatszo.hu, gives work annually to at least 100 disadvantaged people. Schnaider's company performed the usual work in the autumn in preparation for the next season. Although the lending agreements with the state are different for orchards – they have to be renewed every year, as opposed to large farmland patches used for growing grain which are awarded through long term leases – Schnaider had no concerns, since it was routine practice for the lease to be extended each year. However, this March, Schnaider's employees reported that his orchard was closed off with a sign prohibiting trespassing. Out of the blue, the lease to the orchard was awarded to someone else, even though Schnaider already spent the money and done the work needed to produce a fruit yield in the next season, which he estimates is worth HUF 50 million (€158,000).
As it turns out, Schnaider used Atlatszo.hu's KiMitTud portal which helps with filing freedom of information requests to track down who the new beneficiary could be. Although not all his questions were answered – something the family hopes to settle later in court – he did find out that Zoltan Balogh is among the newcomers, and he happens to be a local official of the governing Fidesz party.
Schnaider told Atlatszo.hu that he is also concerned about the future of the orchard which his company has tended to in the past years. He pointed to another area of land adjacent to his, which was in a poor state. As he told us, that patch is controlled by a veterinarian who hardly tends to the land at all, but picks up the state subsidies anyway. Schnaider said he fears that the same decay is in store for the orchard he had tended for so many years.
To make matters worse, after he filed his queries and started his lawsuit, Schnaider's company was subject to a unexpected and thorough audit from Nebih, Hungary's food safety authority. Nebih found nothing wrong, but there is sense that the timing of the audit was not a coincidence.