Left-wing district mayor remains generous to long-time supporters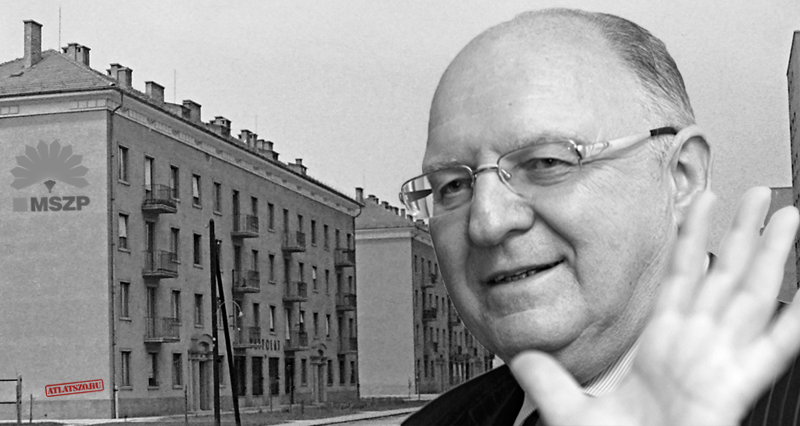 The 13th district of Budapest is one of the last remaining strongholds of the political left, having suffered a crushing defeat in 2010 from which it still has not recovered. The local mayor Jozsef Toth has served in his post for 20 years, apparently to the unwavering satisfaction of the locals. His activities are also appreciated by a construction firm which has won all tenders in the past few years, not to mention friends and family, who found themselves with great jobs.
The 13th district is in the central area of Budapest and, since 1990, it has been supervised by mayor Jozsef Toth. Toth was comfortably reelected for a sixth consecutive term in the 2014 municipal elections. It remains one of the bastions for the socialist MSZP and the political left in general, which was ousted from government in devastating fashion at the 2010 general elections, following accusations of poor governance which prompted widespread protests, leading to an overwhelming majority in parliament for the right wing Fidesz.
District residents are happy with Toth. The municipal government continues to build and rebuild local public areas, the district is relatively well-tended and the mayor also has a good personal reputation with residents. Apart from a few curious cases, his 20-year tenure has been free of any major scandals.
This, however, doesn't mean that all is sound. As Atlatszo.hu learned from studying local records, one very lucky firm, Nimrod-Bau was commissioned for all building jobs in the past five year. This adds up to 176 projects worth HUF 4.673 billion (€15 million)
While Nimrod-Bau has a clean track record, however, its owner Laszlo Agardi's other firm, Construm has had its fair share of media attention over the past years. In the mid 2000s it was investigated for violating anti-trust rules, it was implicated in a suspicious hospital overhaul and in 2012 it was also among the handpicked applicants who may perform certain special construction jobs in the future.
The so-called "glass pocket" rules that require full disclosure of municipal finances have only been in place since 2010, so there is a good chance that Agardi's businesses already enjoyed favorable arrangements with the district prior to that.
Toth has also shown his appreciation for loyalty through other channels. People close to the political left, or members of his family have the habit of popping up in important positions within the district. His son is an executive at the local utility firm, while a bunch of other MSZP loyalists have also come to lucrative employment under his watch. Naturally, the municipality claims all appointments were justified by the candidate's professional merits.
Original article in Hungarian.