Tire manufacturer loses court case against union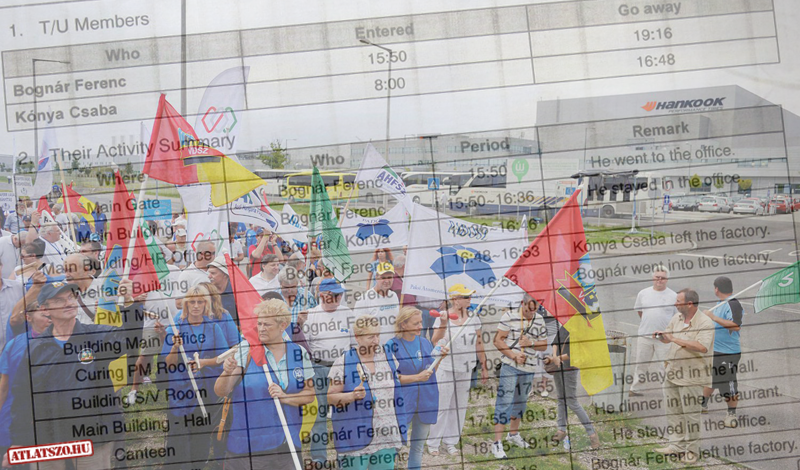 Korean tire manufacturer, Hankook, has developed a bad reputation for its treatment of workers at its Hungarian plant, most notably through its attempts to stifle trade union activities. The company went to court over claims made by insiders against its practices, and ended up losing the case.
Korean tire manufacturer Hankook Tire launched its Hungarian plant in 2007 – its first production base in Europe. Hungary gives priority to businesses related to the automotive sector, as this is a key driving force behind economic growth. Hankook Hungary currently employs 3,200 people, and it has become a strategic partner of the current Hungarian government, which also gave an official award to managing director Lee Sang Il earlier this year.
But the company has a negative image in terms of how inhumanely it treats its workers, coupled with doing everything in its power to block the effective operation of the labor unions. When the unions went public with their views, the company responded by suing, but the workers' won through.
During the testimonies, union leaders stated that Hankook had 'patrolmen' assigned to them whenever they entered the premises of the factory. Besides the fact that this discouraged employees from talking openly, those that did meet with the visiting union representatives were recorded by the patrolmen, who were tasked to keep detailed records of who talked to whom, preferably along with what was being said. The testimonies also alleged that Hankook kept a list specifying who is and who isn't a member of the union. And people known to be union members had their activities closely monitored. On top of that, the company reportedly encouraged its workers to file regular reports of their peers' conversations with the unions.
Hankook didn't deny having patrolman on its payroll, but stated that all unannounced visitors in the plant may only move around escorted, and that there was no special treatment towards the union reps. It also denied that it had an internal network of informants. One of the company's witnesses categorically denied that Hankook was actively trying to identify union members, instead it said that it provided a room and means for the union members to meet one another. Regarding allegations that union officials were banned from distributing flyers among employees, the response was that it is normal policy to ban all materials from the production area that could damage the goods.
In its ruling the court decided largely in favor of the labor union. On only one point did the court rule for the plaintiff, a point related to whether an employee had been fired because of union membership. Most notably, the court ruled that the union has the right to state its opinions, including that Hankook is actively stifling the operation of the unions and is violating fundamental rights to unionize.