Atlatszo.hu unveils political exploitation of the poor in Hungary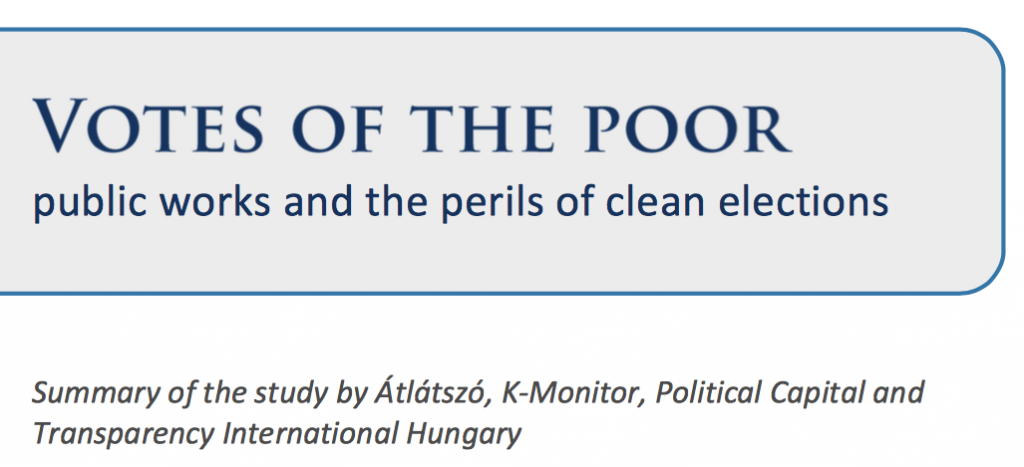 Atlatszo.hu and its partners have compiled a groundbreaking study exploring Hungary's controversial public works program, only to definitively prove that the poor in the country are indeed the most vulnerable, and the political elite is more than ready to exploit that fact.
Atlatszo.hu, K-Monitor, Political Capital and Transparency International have published a comprehensive study exploring the situation of Hungarians involved in the public works program, mostly underprivileged people who would otherwise be unemployed.
Hungary's previous caretaker government started a shift towards introducing public work to replace unemployment grants as means of making the welfare system fairer and also to reintroduce impoverished and unemployed people to the labor market. This initiative was endorsed and dramatically expanded by the government currently in power. The public works initiatives that are manged by local governments are useful to the political rule, since it means a significant improvement to the unemployment statistics. The years in the past have shown that people in public work not only don't have any better chances of making their way to the labor market the scheme also creates a one-sided dependence between citizens and local politicians.
Atlatszo.hu and its partners applied a novel method to throughly explore this situation. We employed a statistical analysis, among others, of election and public employment data helped fact-finding fieldwork, incorporating on-site experience.
The results confirm the hypothesis: the higher the rate of public employment in a given settlement, the more likely that the governing parties sweep the elections.