Hungary by Atlatszo.hu: Atlatszo won the 2015 Index on Censorship Award for Digital Activism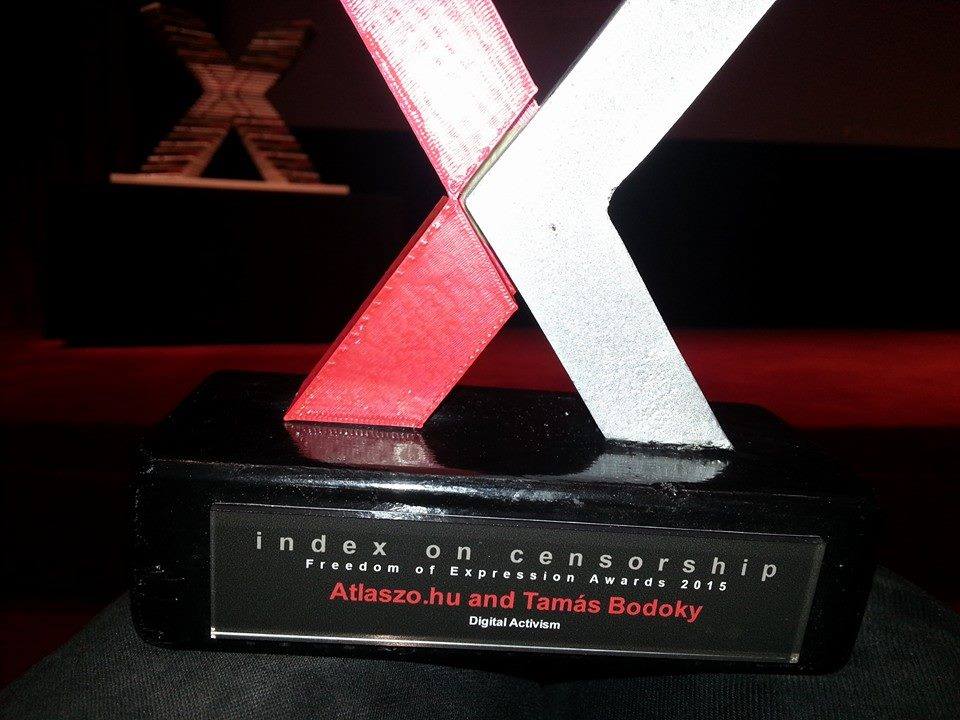 A roundup of the most important articles in English by Atlatszo.hu, and our selection of the best English language reports on Hungary.
Atlatszo.hu, winner of the 2015 Index on Censorship Freedom of Expression Award for Digital Activism
"Atlatszo.hu is calling on all those who believe that the independence of journalism in Hungary is under threat. All those who agree that politics and business interests have sunk their claws into everyday life. All those who know that taxpayer money is vanishing. We are calling on you to help us let the world know the truth," said Tamas Bodoky editor-in-chief of Atlatszo.hu at the Index on Censorship Awards ceremony.
Read this from Atlatszo.hu:
Major foreign investment linked with local land value speculation
The story of a tire factory investment in northeast Hungary has taken a number of curious turns over the past few years, with local politics showing a complete change in heart over the venture. The project, which had been locally opposed, ended up receiving a fortune in state grants, and the story even features one of the government's favorite contractors.
The fall of popular independent online news portal, Origo.hu
The Origo.hu online news portal was one of Hungary's most widely read and reputable news sites that operated relatively free from political pressure. That was until a change in relations between the owners and the government led to the entire staff resigning overnight, leaving the portal struggling to re-establish itself on the domestic media landscape.
We also read this:
Fidesz MP and former Countrywide Roma Local Government chairman Flórián Farkas has allegedly failed to account for almost HUF 300 million of discretionary funds. (Budapest Beacon)
The company 50 percent owned by Hungarian Prime Minister Viktor Orbán's son-in-law Istvan Tiborcz, won three public procurement tenders totaling nearly HUF 1.1 billion (USD 3.8 million). (Budapest Beacon)
Defence minister Hende Csaba travelled to Paris in October 2011 with his secretary – currently his fiancée – Mónika Szajlai and stayed at taxpayers' expense in a five-star hotel costing upwards of EUR 750 a night per person. (Politics.hu)
Support Atlatszo.hu with donations! Join our 4000 members!