Hungary by Atlatszo.hu: nostalgia train in PM's hometown is a priority investment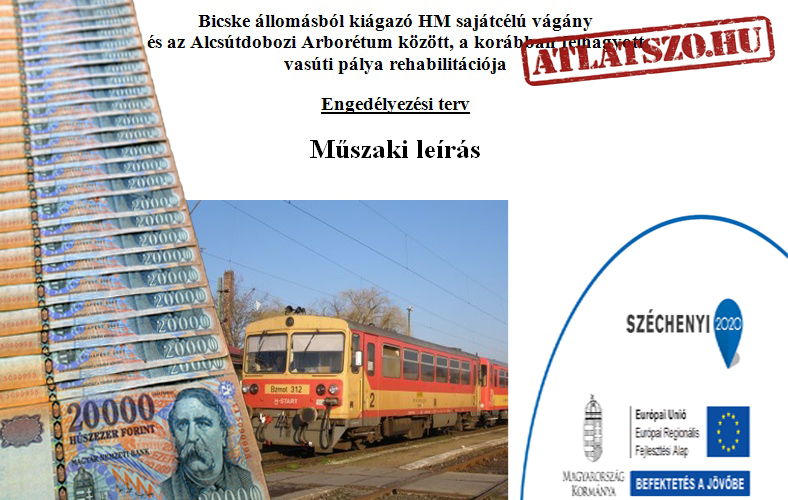 A roundup of the most important articles in English by Atlatszo.hu, and our selection of the best English language reports on Hungary.
Nostalgia train in PM's hometown to receive priority funds from EU
Prime Minister Viktor Orbán's pet Puskás football academy in his hometown of Felcsút will shortly receive almost €2 million to realize a long-cherished dream to build a nostalgia train route. The project was somehow declared a priority investment and will be financed from the country's European Union development budget.
Key underworld figure speaks out
A new chapter recently opened in Atlatszo.hu's efforts to untangle the network of business and political interests behind the curious dealing of valuable real estate in downtown Budapest. We took the opportunity to interview one of the most notorious figures in Hungary's criminal underworld, a key figure in this and a number of other affairs.
We also read this:
The EU has blocked Hungary's €12bn nuclear deal with Russia, a decision that is likely to inflame tensions between the Kremlin and Brussels. (Financial Times)
EC launches investigation into Hungary's advertising tax. (Budapest Beacon)
Several thousand protesters marched through the streets of Budapest today against official corruption. (Budapest Beacon)
The Hungarian police have launched an investigation of brokerage Quaestor on suspicion of fraud, the National Police Headquarters said. (Hungary Today)