Hungary by Atlatszo.hu: Keeping it in the family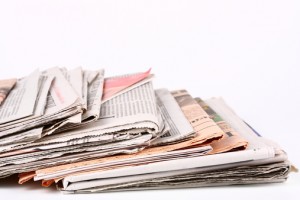 A roundup of the most important articles in English by Atlatszo.hu, and our selection of the best English language reports on Hungary.
Keeping it in the family – friends and relatives of Hungarian PM do business "within" the law
Prime Minister Viktor Orbán takes good care of his supporters. This is clear from the huge amounts of centrally channeled funding that went to loyal corporations over recent years. It is hardly surprising that he takes equally good care of his family and friends.
Corporation games the system to get financing for its new plant
A company in the business of selling second-hand clothing secured upwards of €1 million in job-creating funds by circumventing safeguards in the tender system. It used the money to establish a new facility for its profitable business. The circumstances of the investments show that there was strong political support.
Top prosecutor heralds drastic drop in corruption investigations in Hungary
The past years have seen some significant changes in how Hungary's authorities handle corruption cases, both with regard to the number of filings received and the number of investigations launched. Atlatszo.hu reviewed the data to find that since the current government has been in power, the rate of early termination of corruption investigations has doubled.
We also read this:
Hungary corruption worries. Hungary is ranked 47 on Transparency International's Corruption Index, alongside Costa Rica. (Deutsche Welle)
Bill Proposes Applying Sanctions to Corruption.The U.S. has been using it recently, in one case barring several Hungarian officials from entering the country due to corruption allegations. (WSJ Blog)
Romanian spy chief warns of 'threat for EU from Hungary'. "Hungary tends to be a threat to European architecture, a Trojan horse increasingly under the influence of Moscow," Hellvig writes. (EurActiv)
Péter Juhász calls for "largest anti-corruption protest" to date: the political activist announced he was organizing a demonstration for March 8 to protest the refusal of Hungarian prosecutors and police to investigate official corruption. (Budapest Beacon)
Cigarette sales in Hungary plummet 39% as black market flourishes. The nearly 40 percent decrease in official tobacco sales was accompanied by a four-fold increase in the amount of illegal tobacco products seized by the National Tax and Customs Authority. (Budapest Beacon)
Washington Post: Hungary taking aim at NGOs and, critics say, democracy (The Washington Post)
Support Atlatszo.hu with donations! Join our 4000 members!