Openly racist Hungarian clergyman continues with church support
Protestant priest, Lóránt Hegedűs, enjoys the backing of the Reformed Church of Hungary, despite embracing and spreading openly anti-Semitic and racist views. Church regulators continue to dodge taking action, citing formalities which can be traced back to ties with the radical Jobbik party, a close friend of the clergyman.
Lóránt Hegedűs is a protestant priest of the Reformed Church in Hungary, who also has a history of active involvement in the far right. To this day, he supports and promotes discriminatory views, a practice the church seems to tolerate.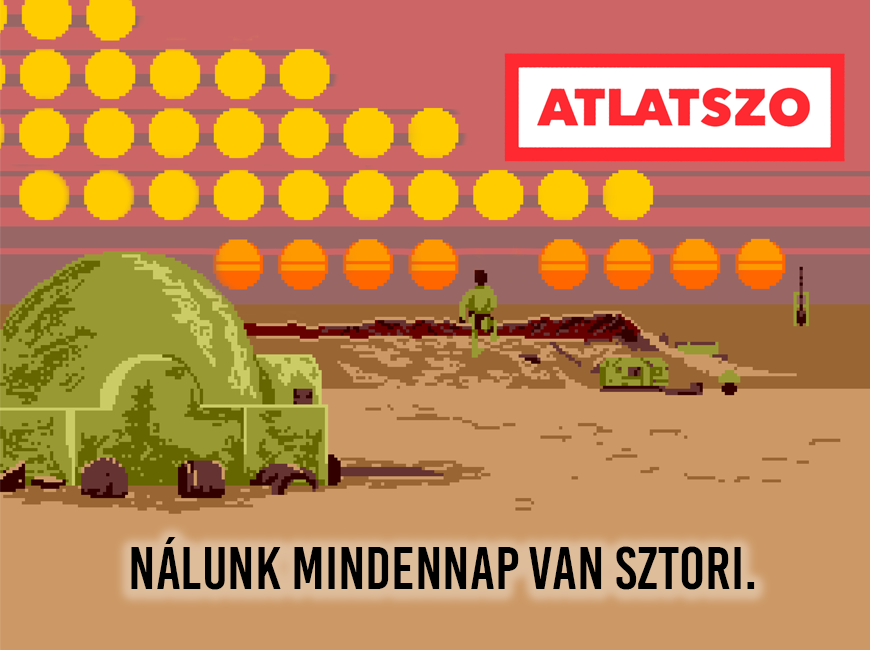 Over the years he has supported Islam, while at the same time claiming the existence of an exploitative Zionist conspiracy, which is using the Roma minority as a "biological weapon" to wage war on Hungarians. Hegedűs has allowed his church house to serve as the venue for political gatherings for the far right political group Jobbik. His wife is an MP for the party.
In a case closely monitored by Atlatszo.hu, Botond Csepregi, the editor-in-chief of the Reformed Church's website reformatus.hu filed complaints against Hegedűs, stating that he is in clear violation of fundamental church principles, such as inclusivity, the drive to avoid open conflicts, representing the best image of the church and more importantly, using his position as a man of the cloth to promote discriminatory views.
The church's inside ruling bodies then began a game of dodging responsibility, which a source told Atlatszo.hu, is very common in matters pertaining to Hegedűs. One claimed a conflict of interest and sent the case to a regional branch. The case then was sent to another body and, after a year, the matter had faded from sight and Hegedűs did not receive even a reprimand.
Our sources say this is mainly because his views so strongly reflect those of Jobbik, plus he has close personal ties to the party itself.
Hegedűs enjoys the friendship of Jobbik, which in return provides him with support.  Jobbik benefits with strong political vindication from having a prominent priest in its camp. This is only augmented by the fact that the Reformed Church's global views are already oriented towards the ideals Jobbik represents. This may well be the reason that when Hegedűs advertised a sermon that was actually a party political gathering for Jobbik, the church authorities did not find anything amiss.
His opponents inside the clergy claim that Hegedűs is actually acting as a politician, which is inconsistent with his ecclesiastical position. However, he has so far managed to walk the line with finesse, and there has never been a ruling that he has acted in any way inappropriately.
Besides his background, Jobbik is also happy to be linked with Hegedűs, since he – not being a party politician – can voice the more extreme anti-Zionist and racist views which Jobbik has started to distance itself from in its "rebranding" effort for the 2014 general elections, when it adopted a more moderate official tone.
Read the full story in Hungarian here.