Hungarian radical right wing youth movement enjoys public financing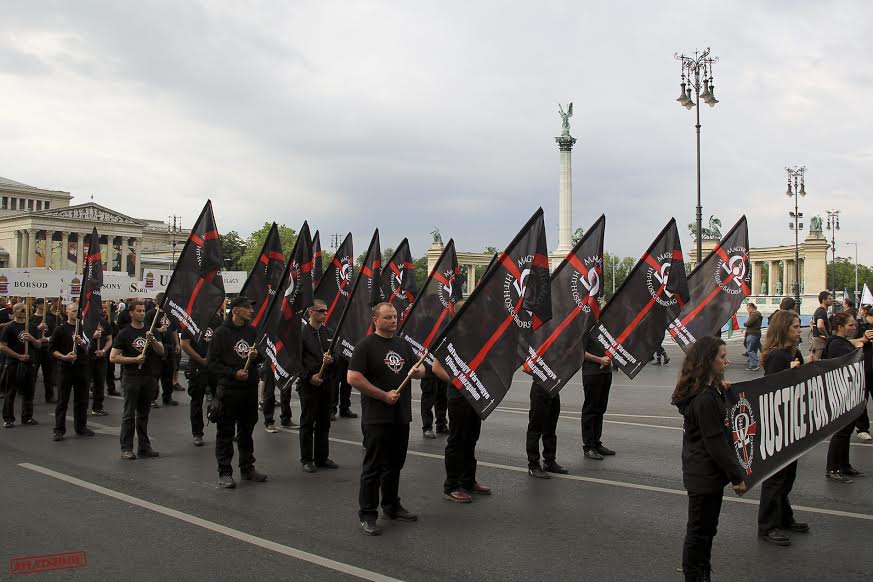 The 64 Counties Youth Movement (HVIM) in Hungary is deeply embedded with the radical political right, and at the same time receives financial support from some state-funded NGOs. These NGOs regularly fail to make their financial records public, even though they are required by law to do so. Furthermore, the secretive network of businesses and municipalities providing support to HVIM often point towards Jobbik, the extreme right wing parliamentary party.
HVIM was founded in 2001 by the than 23-year-old László Toroczkai after he split with the now largely defunct extreme far-right group, MIÉP. Toroczkai has since become a nationally known figure, he has sparked several ethnic disputes which ended up getting him banned from Serbia, Romania and Slovakia. In 2006, he was one of the protest leaders when demonstrators clashed with police multiple times in Budapest demanding the resignation of the government.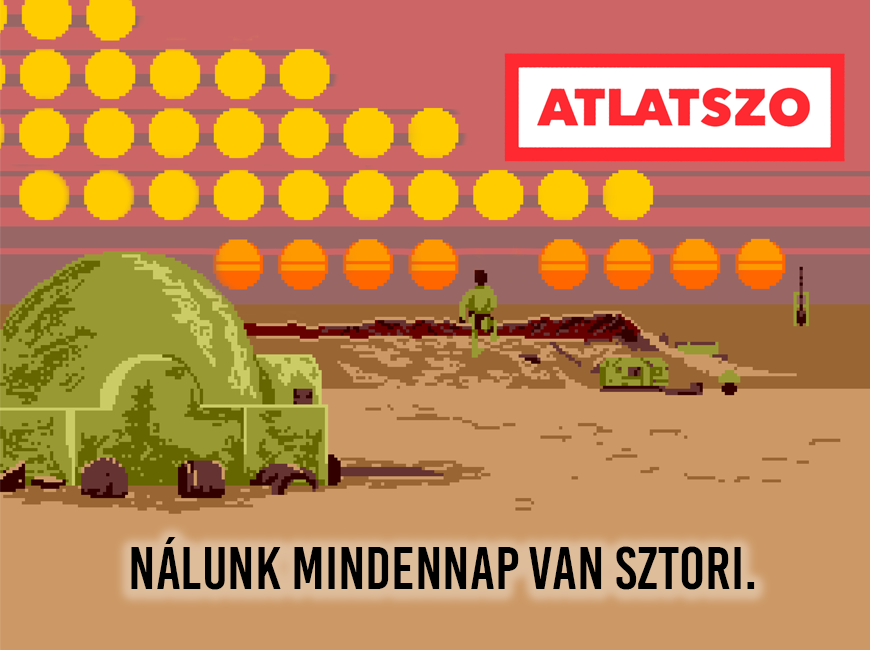 He resigned from leading HVIM in 2006 following an investigation, and even though the final conclusion was that the organization was operating legally, Toroczkai's decision to leave set HVIM on a growth course. The movement started organizing various nationalist festivals, gatherings and excursions. While these started small, over the years they became key recurring events for radical right wing youth.
It was through these events that HVIM was linked with Dextramedia Kft, an established provider of public media which since 2010 has been commissioned to supply services totalling nearly HUF 400 million (around 1.3 million euros). Dextramedia is also hosting the HVIM website, Toroczkai's personal page as well as other radical-themed groups and events. Dextramedia was the communications partner chosen by Jobbik to create promotional content in 2011 for HUF 4.7 milion (15,000 euros). When Atlatszo.hu approached Dextramedia owner Zoltán Moys to elaborate on the relationship, he declined to comment.
Shady bookkeeping
Although members of HVIM go out of their way to be as vocal as possible in the representation of their political ideas, they become far more reticent when asked about their financing. Queries about the costs of HVIM events were shrugged off or evaded, while a review of HVIM and its sister foundation's financial reports show that there are key details missing, even though there is a legal requirement to submit detailed records.
Thanks to ongoing inquiries, Atlatszo.hu managed to review reports submitted between 2005 and 2009. During the period, HVIM spent more than HUF 35 million (113,000 euros), but the groups' current leaders declined to provide further information.
The leader of the HVIM foundation László Varga played a key role in advancing Toroczkai's political career. In late 2013, Toroczkai was elected mayor of Ásotthalom, a town with a population of around 4,200, close to Hungary's southern border. Varga was an owner in Dave-Safety Kft, a company that became the owner of a local swimming pool. This contributed to Toroczkai's campaign and local people say it was one of the reasons Toroczkai achieved a commanding victory. Once in office, Toroczkai decided to return the facility to the public sector, even though the facility consistently generates losses. Toroczkai said the reason was to avoid even the appearance of any conflict of interest.
Further investigation has revealed a number of other figures which recur in the life and political career of Toroczkai.  Gábor Turner, currently co-chairman of HVIM, worked with Toroczkai to publish a local paper in Ásotthalom as well as another publication with a print run of 1,800 copies distributed for free. The publication was financed by a foundation with no previously recorded activity, and with no apparent source of financing. Once more, Atlatszo.hu couldn't obtain the necessary records. Tracking down the contact details through the web domain of the foundation, we were surprised that the phone was answered by Turner himself, who then refused to answer any questions.
Internal dissent
The off-the-books nature of how money is being handled around HVIM has also sparked concerns among the members. Several have complained that donations go into the central fund and essentially disappear, without any clear record let alone reporting of how the funds are spent. As part of our investigations, when we assumed an alias and offered to wire a donation, an HVIM representative recommended a personal meeting and asked us to hand over the contribution in cash. At the meeting he accepted the money without providing any documentation or receipt.
Our insider source is also suspicious that Toroczkai offered to waive a part of his mayor's salary, raising doubts about how he then has the means to support a family with two children. His mandatory wealth disclosure documentation shows he is essentially living in poverty with no savings and no assets.
Although Toroczkai insisted that HVIM received no money from Jobbik, publicly available information shows otherwise. Jobbik openly contributed and supported numerous events organized by HVIM and also for a statue erected in Ásotthalom. In fact, the intertwining between the organizations led to certain officials holding titles in HVIM while getting their salaries from Jobbik.
In addition, Toroczkai's father who is a lawyer received several commissions from Jobbik to prepare studies on political and social matters. And while Jobbik has so far declined to release the details of these studies, Atlatlszo.hu is pursuing the information through the courts. The Public Prosecutor's Office has started reviewing the legal status of NGOs supporting HVIM based on the complaint of Atlatszo.hu's journalist.