Fidesz party continues to be generous to loyal communication firms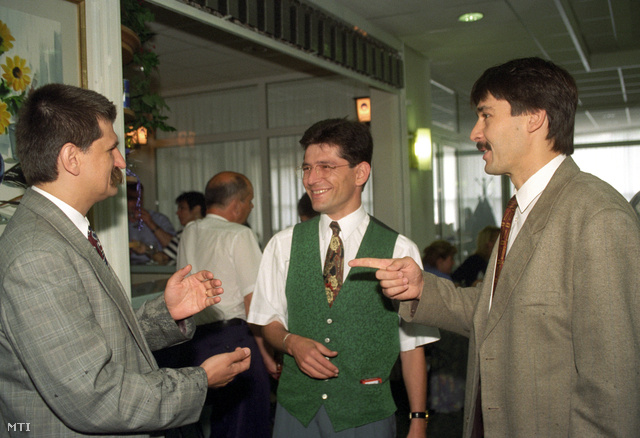 A recently published list of parliament contracts featured many familiar names – these are the communications companies which are continuing to find favour with the current government.
Atlatszo.hu's review found that, on May 30, the governing Fidesz party had signed three contracts for communication services, and the vendors were no strangers to politics or to Fidesz.
Prestige Media Kft, HUF 4.4 million (around 14,500 euros) – The company is an asset of Attila Várhegyi, who was state secretary in an earlier Fidesz government and has also held office within the party. Várhegyi has been linked to the sudden firing of Gergő Sáling, the former editor-in-chief of leading news portal Origo.hu, after the site probed into the spending habits of a senior government official. (Read more here.)
Várhegyi is also nurturing lucrative business ties with the public media, and this has brought his company plenty of work and plenty of money. Apparently, he remains a major recipient of public funds, even though his involuntary retirement from the limelight of politics came in 2002 when he was convicted of white collar crimes and received a suspended prison sentence.
Kaminski-Buranits Kft, HUF 4.2 million (around 13,800 euros) – The company of Fanny Kaminski, who is effectively Prime Minister Viktor Orbán's tabloid press secretary. Her activity is linked to Orbán and prominent Fidesz politician Antal Rogán's regular appearances in the popular tabloid media. Kaminski is the ex-wife of Árpád Habony, an enigmatic figure who is nonetheless recognized as one of the reigning government's key political strategists. Although he doesn't hold formal office, he has the prime minister's ear and several major policy measures in the economic turmoil of the past years are attributed to him.
Gerilla Press Kft, HUF 3.8 million (around 12,500 euros) – Also a recurring company on the list of recipients. The firm is owned by Gergely Huth, a former employee of the political daily Magyar Hírlap, which is a staunch supporter of the reigning government. Records processed by the site 444.hu show that during 2013, Huth already received around 14,500 euros worth of contracts in 2013.