Government auditor in residence owned by offshore company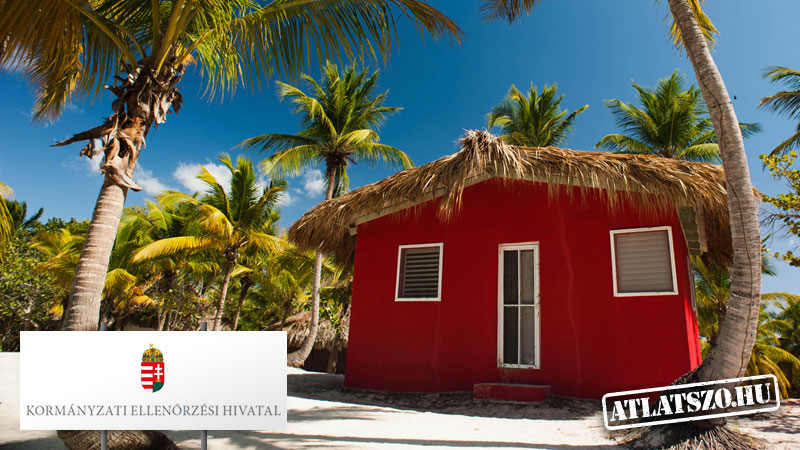 An important government organization ignored legal changes introduced in 2012 and continued to reside in an office complex with unclear ownership. Over the decade-long lease, the building's operator received a monthly 25,000 euro fee.
KEHI, the Hungarian government's auditing office controlling the allocation of public funds, stayed in a 14,038 square meter office building in Budapest from 2002 to 2012 that had murky ownership linked to offshore businesses – Atlatszo.hu reported. This contractual relationship persisted for almost another full year despite legal changes in January of 2012 that prohibited state institutions from making any payments to parties with unclear ownership structures in an attempt to force out offshore setups.
Head of KEHI Szabolcs Barna Gaál said this was necessary, since the contract was extended in 2009, at the time of the government that was ousted from office in 2010, and was binding until the expiration of the lease in December, 2012. This reasoning is erroneous considering a clause included in the 2009 contract, which releases KEHI from the lease in case there is a government decision to relocate its bases: if the parties wanted to act in compliance with the 2012 legal changes, the 2009 contract gave them the opportunity to do so.
The arrangement that was first signed the year Péter Medgyessy became the head of a newly elected socialist cabinet. As Gaál told Atlatszo.hu, the rent paid between 2002 and 2010 under the contract is enough for the state to have built two brand new similarly-sized buildings.
Atlatszo.hu has kept its eyes of KEHI's dealings over the years and continued to spot plenty of questionalbe matters, the office lease is just one of them.
Back when the original contract was signed in 2002, the public procurement procedure was decided between two companies that were based at the same location. The contract was then renewed several times, despite the fact that the ownership structure of the building operator continued to change and not in favor of transparency.
Over the years, the companies and their dealings with KEHI involved Austrian owners, Cyprus-based offshore companies as well as individuals who had notable personal or family ties to one another.
After the expiration of the contract at the end of 2013, KEHI moved to a new site owned by a Budapest district municipality and is paying approximately half of what it used to. The 2002 contract was for a monthly fee of 25,000 euros.